Exercised SJP appears next to Nicholas Cage in Honeymoon In Vegas (Picture: YouTube)
#AceMediaNews – Sept.27: Sarah Jessica Parker admitted to SiriusXM Radio recently that when she was a young actress a producer worried about her weight sent her a treadmill.
The 'gift' was intended to make sure Parker maintained a regular workout and kept her figure in shape for upcoming 1992 romantic comedy Honeymoon In Vegas.
'I was off to do another movie in Iowa and the producer of Honeymoon In Vegas was very concerned about me being fit for Honeymoon in Vegas. So, they sent a treadmill to Iowa,' she explained.
The Sex And The City actress claimed that she took the hint and spent the summer running 'like crazy', and even confessed that one of her favourite workout tunes was C + C Music Factory's Everybody Dance Now.
'I would very diligently go out every single day and run like a lunatic to [Everybody Dance Now] and then when I went to Iowa, on the treadmill, I would continue to run like a lunatic to the song.'
Parker decided against naming and shaming the producer in question, conceding that she was young and impressionable at the time.
The 1992 romantic comedy movie in question starred Parker as a jilted lover, convinced by on-screen boyfriend Nicholas Cage to spend a weekend with a gambler after an enormous debt is racked up.
Nice to hear Hollywood sexism has come along way since then… oh wait. It hasn't.
And here's a little message for that producer…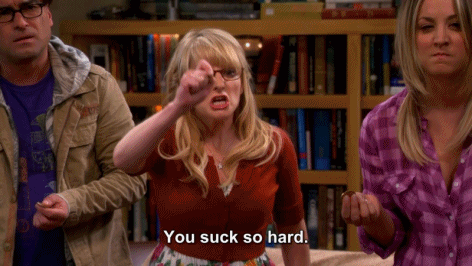 Original Article: http://metro.co.uk/2015/09/27/sarah-jessica-parker-was-sent-a-treadmill-by-a-producer-concerned-about-her-weight-5410032
Our daily newspaper is here : Ace Worldwide News
Ace Share News: