Daily Archives:
January 24, 2022
"AUS SCHWIERIGKEITEN WERDEN WUNDER GEBOREN" *** Jean de la Bruyère

mein Tages-Zitat
Christian Devotions
One of my favourite Salvation Army Band pieces is called 'The Light of the World' written and composed by Dean Goffin who I believe was Australian. I suppose one of the reasons I like this piece is the main hymn/theme going through it which is O Jesus, thou art standing. You will also hear the chorus Behold me standing at the door come in through the piece and if you listen carefully you will hear the bottom end of the band emphasise the knocking.
Holmun Hunt also painted a picture of Jesus sanding outside a door knocking and I believe this can be seen in St Paul's Cathedral, London.
O Jesus, thou art standing,
outside the fast closed door,
in lowly patience waiting
to pass the threshold o'er:
shame on us, Christian brothers,
his Name and sign who bear,
O shame, thrice shame upon us,
to keep him standing…
View original post 109 more words
Christian Devotions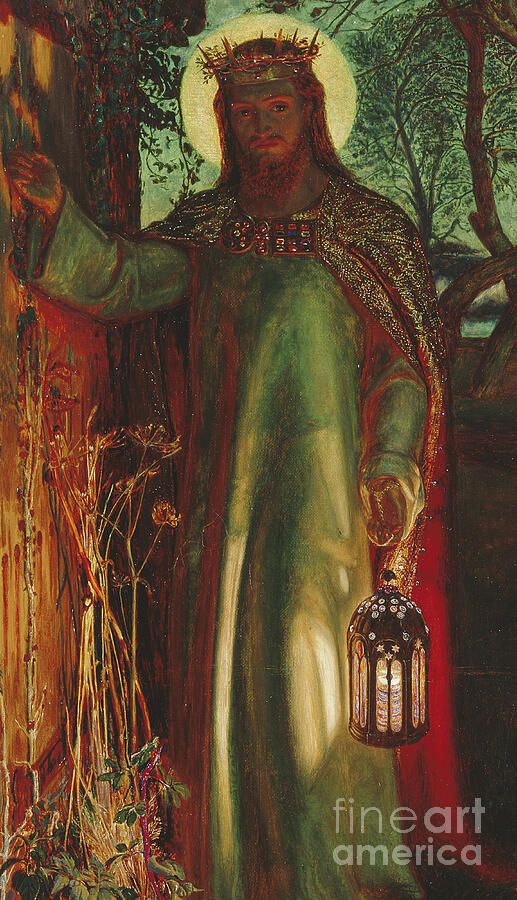 Revelation 3New International Version
To the Church in Laodicea
14"To the angel of the church in Laodiceawrite:
These are the words of the Amen, the faithful and true witness,the ruler of God's creation.15I know your deeds,that you are neither cold nor hot.I wish you were either one or the other!16So, because you are lukewarm—neither hot nor cold—I am about to spit you out of my mouth.17You say, 'I am rich; I have acquired wealth and do not need a thing.'But you do not realize that you are wretched, pitiful, poor, blind and naked.18I counsel you to buy from me gold refined in the fire,so you can become rich; and white clothesto wear, so you can cover your shameful nakedness;and salve to put on your eyes, so you can see.
19Those whom I love I rebuke and discipline.So be earnest and…
View original post 211 more words